Knights of Hades: The cursed knights unleashed!
[
]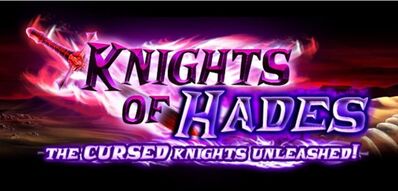 22 November 2012
A strange force has swept the land and something has escaped the binds holding them… The world is in peril! Something has to be done to stop the darkness from taking over.
[Event Procedure]
1. Start Quest
2. When you are Questing, you will encounter the Knights of Hades.
3. When you win the Battle you initiated, you would have freed the Knight from the curse, and you might receive the Knight as a Follower.
Event Description
About Encounters
The Knights of Hades are cursed Knights who have escaped and are rampaging throughout the lands. You must find them and defeat them to release them from their curse. When you encounter the Knights of Hades, you will have 10 minutes to battle them, or else they will escape!
Battle
Battling the Knights of Hades requires ATK Pts. Determine the amount of ATK Pts to use in each battle depending on the strength of your opponent! You'll receive Victory Pts for every victorious battle!
About Rewards
By defeating the Knights of Hades, you may be able to make them your Followers. Evolve your Knights to make them stronger! The more Knights of Hades you defeat, the more rewards you will get! Get rewards by accumulating Victory Pts too!
Defeat the ultimate Knight of Hades, Super Rare Baraian! Collect and Evolve SR Knight Baraian!